iPhone 13 mini, iPhone 13, iPhone 13 Pro, and iPhone 13 Pro Max have impressive designs and high demand in the market. These phones come with different cool features and the latest iOS updates. However, a number of Apple users are facing issues with different models of the iPhone 13. They have reported different issues about lockups, phone freezes, and other similar problems. Whether your iPhone locks up or freezes, you are not able to scroll the screen or perform any other action on your phone. In such a situation, all you need is to know how can you hard reset or force restart your iPhone 13.
Complete steps to hard reset or force restart all iPhone 13 models
You need to press the Volume Up button which is on the left side of your phone.
Now Press and release the Volume Down button quickly.
Now Press and hold the side button. Hold until you see the Apple logo. It shows your phone has been forced restarted.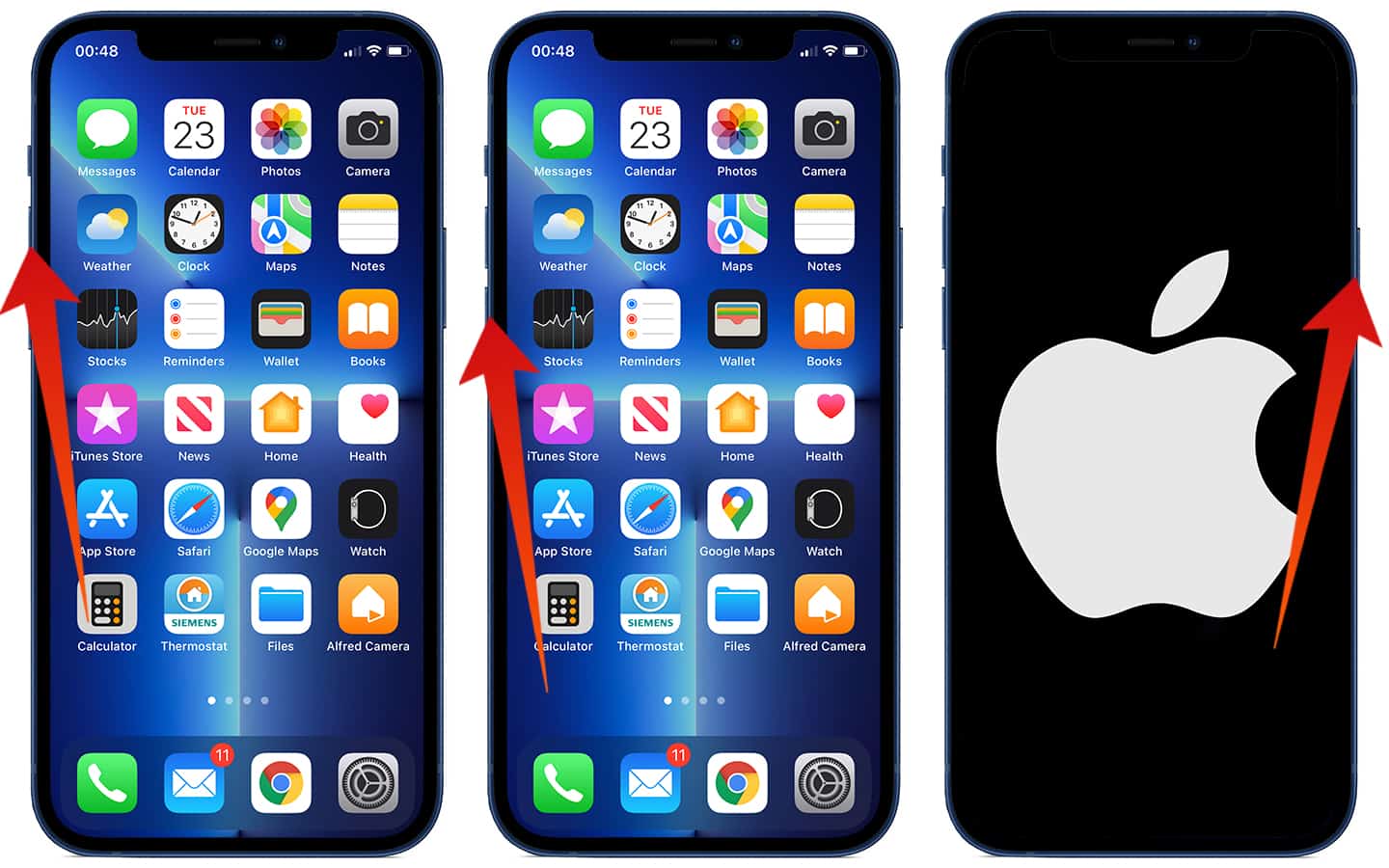 In step 3, you just need to make sure that the screen is black after displaying the Apple logo. It is the confirmation that your phone is in restarting process. Keep in mind that if you are force restarting your iPhone, you are not shutting your phone entirely. If you want to shut your phone entirely, it requires a few more steps. 
How to Turn on iPhone 13 mini, iPhone 13, iPhone 13 Pro, and iPhone 13 Pro Max
In some situations, restarting does not work. You need to turn on your iPhone 13 manually. You just need to press and hold the side button as long as you will see the Apple logo on the screen. If the Apple logo is not displaying on the phone's screen, it may require charging. Charge your phone and repeat the same process.
To use two sliding buttons on the screen, just Press and Hold side button with Volume button for a few seconds. You will be able to use sliding buttons on your iPhone's screen. You can perform different quick functionalities using these buttons. 
Force Restarting is a quick way to make your iPhone operational again. However, if you see your phone freezes from time to time, you should consider a complete factory reset of your phone. It can fix the issues. On the other hand, you can contact Apple customer service for a warranty claim or other options Apple offers you.