Your loved ones are close to you, but your phone is always closer. Even when you are very careful, it is possible that your iPhone goes missing. Be it in a pile of laundry or forgotten in a cab around town, it is good to know ways of finding your iPhone when it goes missing. In this post we will show you how you can find an iPhone with the help of a computer.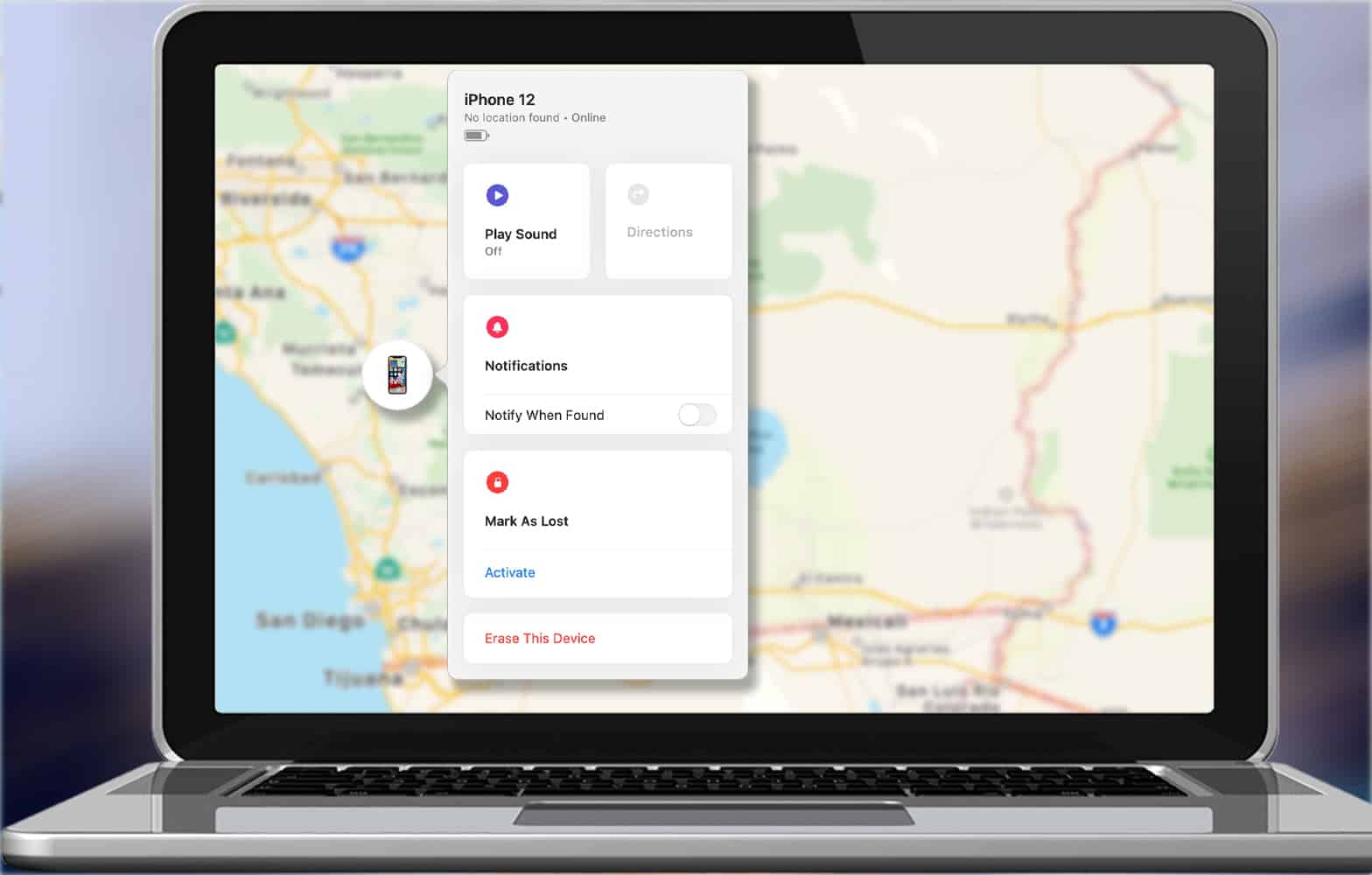 Find My iPhone
Find My iPhone is a tool which allows you to locate your iPhone, Mac, iPad or Apple Watch when they are lost. This app is built-in and comes when you purchase any of the Apple devices.
How Does it Work?
The app works by using the Location Services feature of your device. Location services use GPS or cell tower location to spot your location on a map.
Using Find My iPhone on a Computer
To find your iPhone on a computer, go to icloud.com/find and enter your Apple ID and password. You will be able to see all your devices on a map. Tap on All Devices on the screen to see a list of all devices that have Find My iPhone turned on and are connected to your Apple ID. Tap on each device to hear a sound, put the device into lost mode or erase the device.
When you are in, you will see a green dot on a map projecting your approximate location. If it is set up correctly, the service works for your Apple Watch, iPad or even iPod. It is a very impressive feature.
Find My iPhone Doesn't Function? Fix It with These Steps
Two things need to happen for the app to work:
a) It has to be enabled on your device
Check if the feature is enabled by going to Settings, then iCloud. Now tap Find My iPhone. Make sure that the switch next to Find My iPhone is turned on in this menu. Just tap the switch if it is not turned on. The switch should turn green to indicate that it is on. While you are in the settings, make sure that Send Last Location is also turned on. This feature allows Apple to send your location when the battery is running low. That way, even when the battery is dying, you can still find out your phone's location.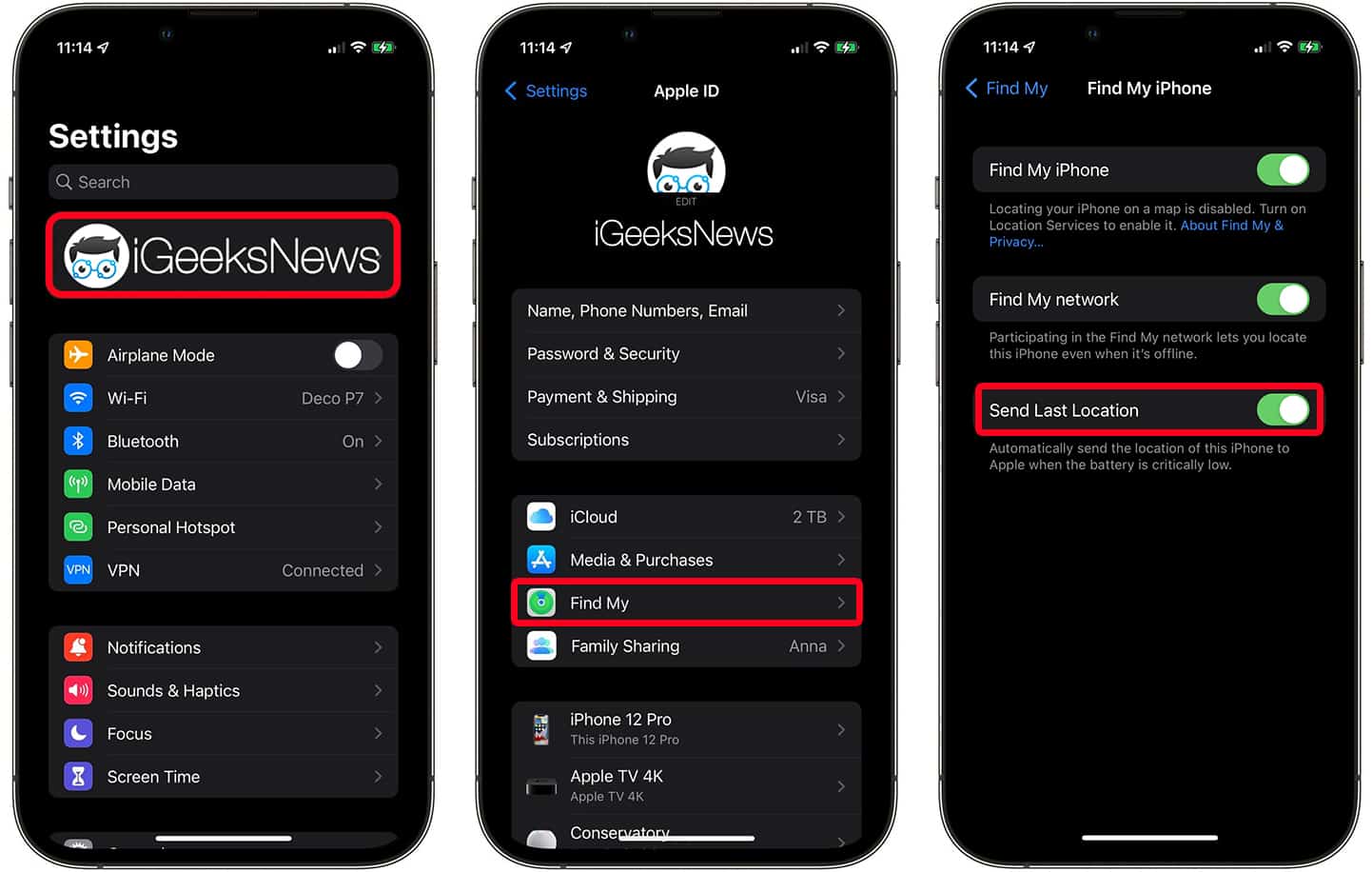 b) It has to be enabled in Location Services
If Find My iPhone is enabled on your phone but it is still not working, then maybe the issue lies in the Location Services tab.  Find My iPhone needs Location Services to work. Go to Settings > Privacy > Location Services. Scroll through the apps until you find Find My iPhone. You should set it to While Using the App. if this feature is not enabled, you can enable it now.
Using Find My iPhone on iCloud on your Computer
The app works on a computer only when the iPhone is online. If it is not, the app will show a grey dot next to the iPhone's last live location. You can set it up to show the iPhone your location. Choose All Devices and tap on your iPhone. Now look at the box in the upper-right hand of the browser. This is where the real magic happens. If the iPhone is offline, click the box where it says Notify me when found.
If all of these features are not helping and you think that someone has stolen your phone, you can erase it from the app.
Now you know the steps to follow to find an iPhone from a computer. Did you try the steps and find your Apple device? Let us know in the comments.