You want to use your email account on the Apple device, but it keeps sending a prompt that reads 'Cannot Verify Server Identity'. We will explain in this article what this prompt means and how you can work around this issue.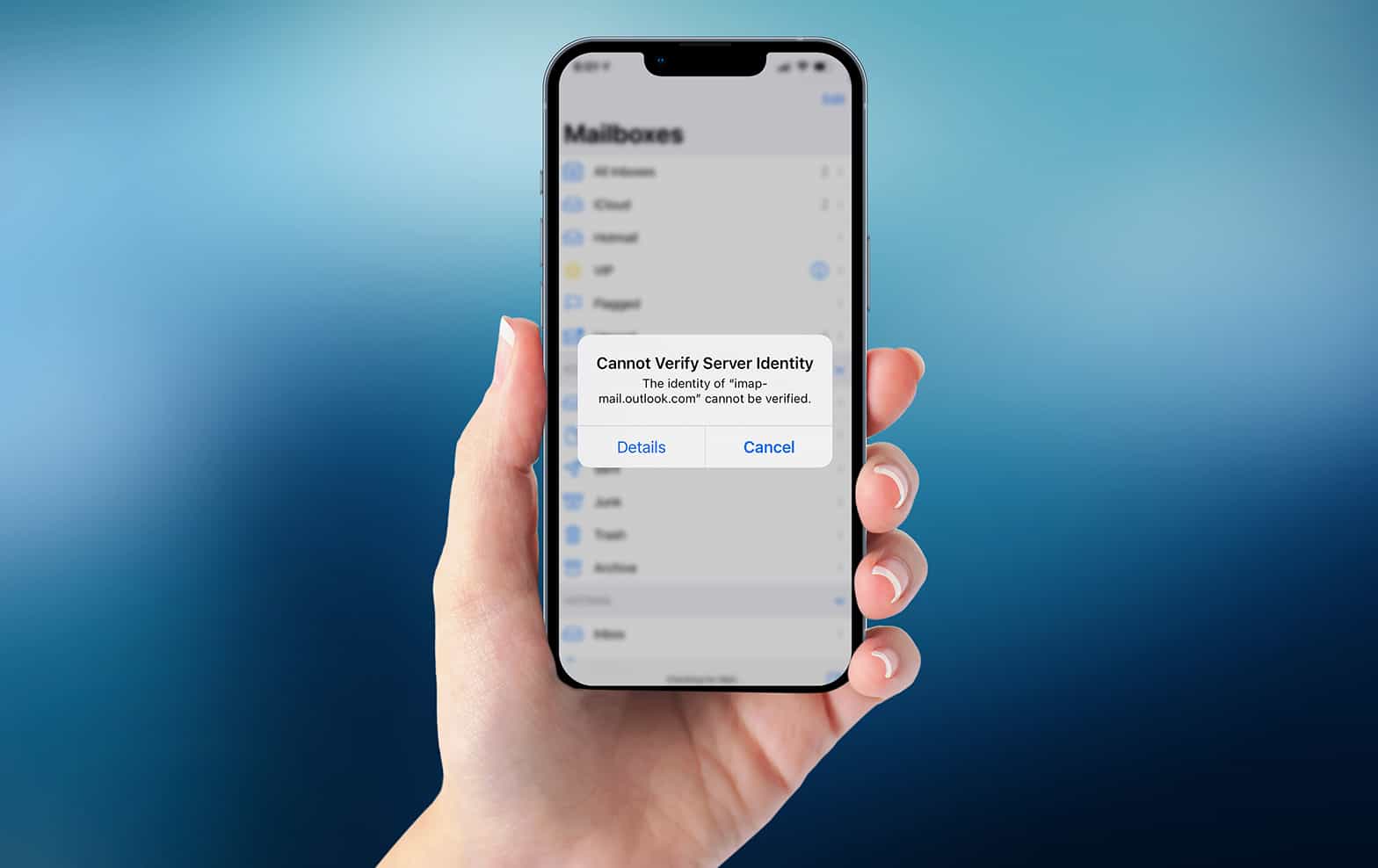 The identity of imap-mail.outlook.com cannot be verified
What to do for resolving verify server identity issue?
Even if you face the server identity issue, all hope is not lost. Here are the steps you can take to get things back to normal state.
#1 Restart the Phone
If you see the prompt, the first thing you should do is to restart your phone. This simple step usually fixes occasional glitches on iPhones. To restart the phone, hold the Power button and when you see 'slide to power off', just turn the phone off. Wait for a minute and then turn the phone on by pressing the home button again.
#2 Force Close and Reopen the Mail App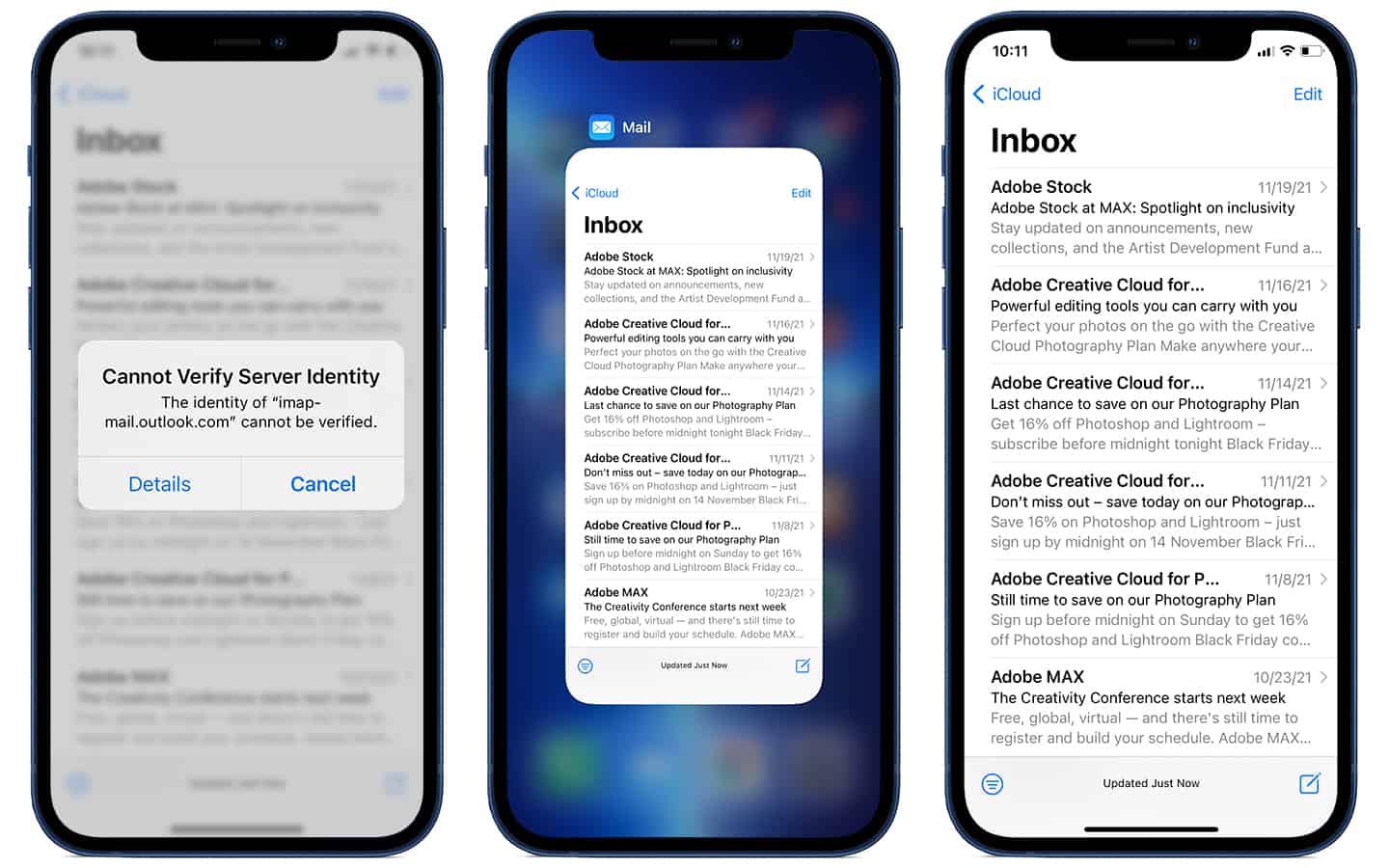 Try closing then opening the Mail app if it is not working properly. This can resolve minor issues in the app if the software is lagging or there is a crash. To close the Mail app, double-tap the Home screen to activate App Switching mode. Swipe it close by removing it from the apps you are using and then open again.
#3 Connect to Another Network or Disable the VPN
If the mail server is blocked by your ISP or your VPN this can cause the problem of getting the "Cannot Verify Server Identity" error. We recommend you trying another network or retry with a cellular data enabled (disable the wifi first). If you are using a VPN you can also retry without it.
#4 Delete the Mail Account and then Add Back
Deleting and entering your email account details again resets the server identity details. Don't worry – deleting an email account from the phone will not delete your email account.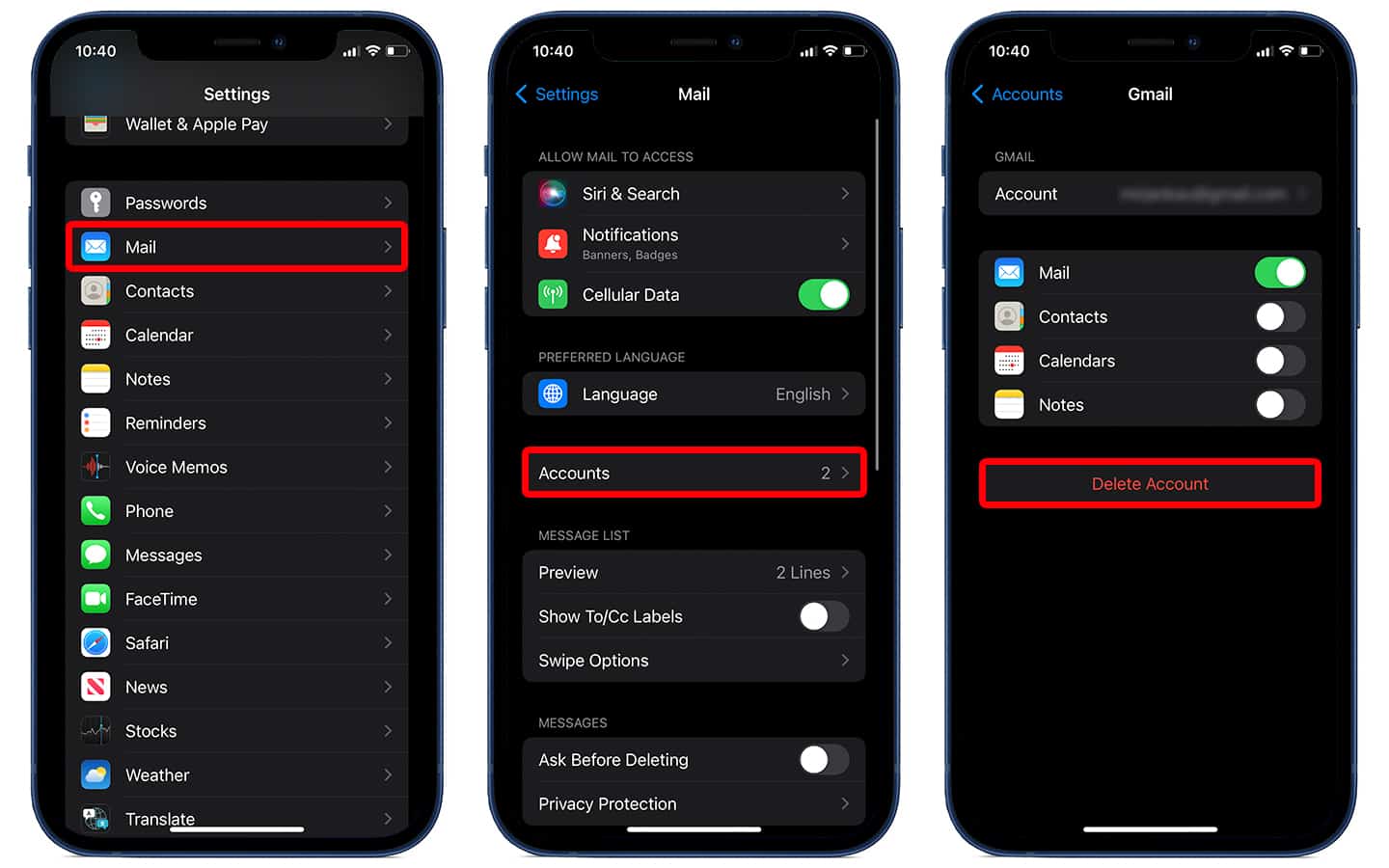 The identity of imap.gmail.com cannot be verified
Open Settings > Mail > Accounts then in accounts look for the email you wish to remove. Tap the red 'Delete Account' button to remove the mail account. Add it back by going to Mail > Add account.
#5 Reset All Settings
When you reset all settings, all data from the settings app on your phone will get erased. Resetting is a solution which takes care of all issues at once. Go to General > Reset > Reset All Settings. You will be asked to enter your phone's passcode after which the settings will be reset.
We hope that these tips help you get your Mail account back and you can use it as you wish!