Most of you are aware of iPhone 13 and the fact that it supports the 5G network when it's in close range. But did you know using 5G requires a few tweaks? In this article, we tell you how to disable and enable 5G on the device.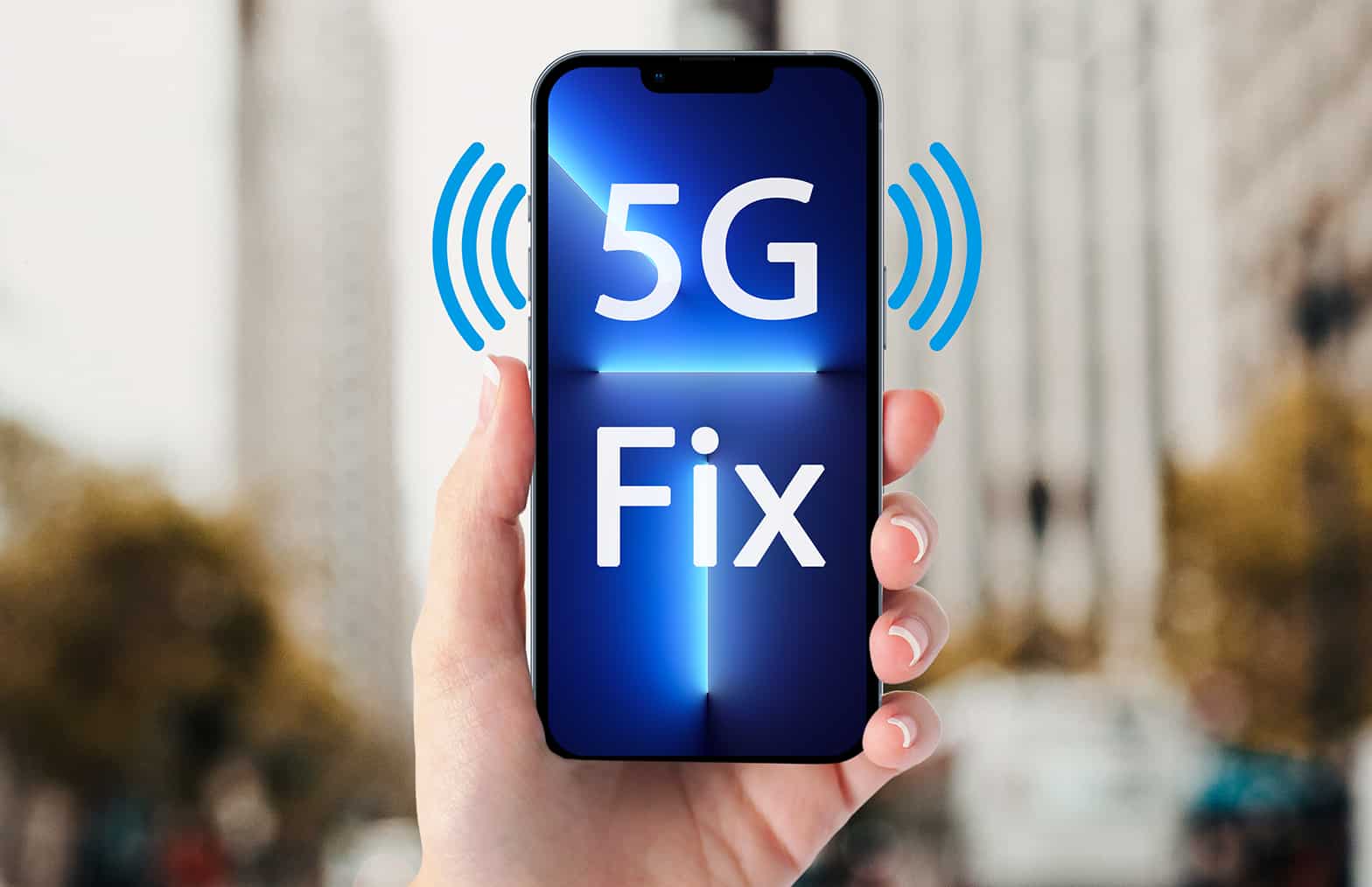 Using 5G on iPhone 13, 13 Pro & 13 Pro Max: The Pre-requisites
Before using the 5G network on your device, you have to fulfill these requirements:
Ensure your network provider is offering 5G services
Recharge your SIM card with a 5G package
Insert a SIM into the SIM slot or activate your eSIM
Steps to Enable 5G on iPhone 13, 13 Pro & 13 Pro Max
There are two options available to those who want to use the 5G network on their iPhone:
5G Auto. Choose this option if you want your device to smartly select the 5G network when it provides better network connectivity than its close cousin 4G/LTE. The phone will switch back to the 4G network whenever 5G dips in performance. This option is best for preserving your battery levels.
5G On. With this option, your device will be connected to 5G as long as it is available. This means you can keep using it even if it performs the same as 4G/LTE. The option is meant for those who live in areas with excellent 5G coverage. However, it will drain your battery life faster than the other option.
Once you've selected one of the options, follow these steps to activate 5G on your handset:
1) Go to the Settings app on your device.
2) Scroll down and select "Cellular" settings > "Cellular Data Options."
3) Now choose the "Voice & Data" option.
4) The next screen will show the two options we explained, along with the LTE option.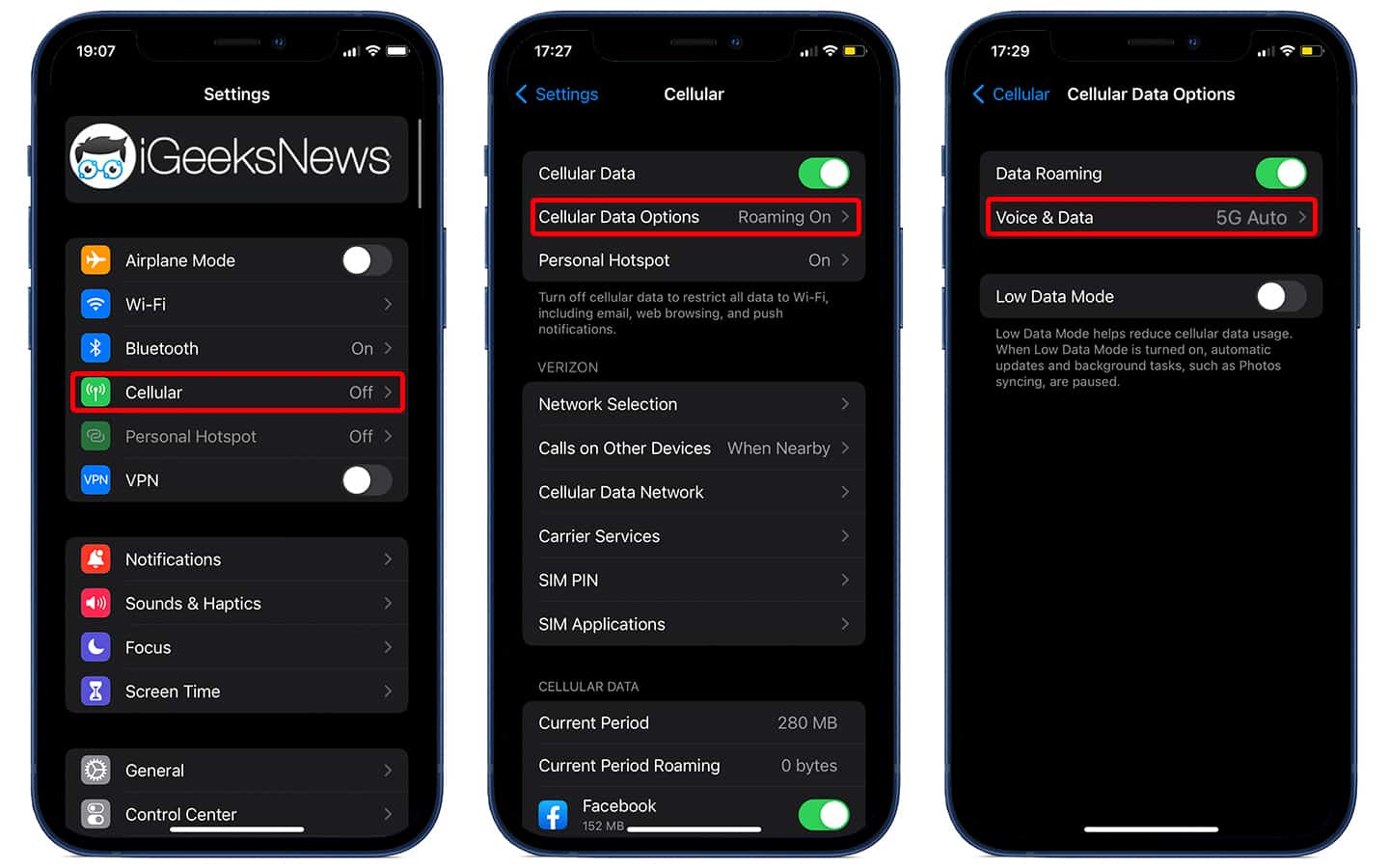 5) Select one of the options.
Choose 5G On to tell iPhone to keep using 5G even if the network connection is just okay.
Select 5G Auto to use 5G only when offers good connectivity.
And that's it. Your iPhone will now switch to a 5G network. As soon as it does, you'll see the 5G icon appear at the top right of the device's scree. Make sure to enable Cellular Data over Mobile data so that you can see the icon on your device.
See Also: How to Hard Reset iPhone 13
Steps to Optimize 5G network
To optimize the 5G network, you need to go to Settings > Cellular Data > Cellular Data Options > Data mode. Now select "Allow More Data on 5G" to get more high-quality videos on your device. Choose Standard or Low Data Mode if you want to preserve battery.
That's it. Now go enjoy 5G on your iPhone 13.