iPhone 13 announced some exciting camera features, and users could not wait to get their hands on the newest camera. But since the launch, many device owners have experienced issues and reconsidering their decision of buying the new model. Some users are even returning their phones and asking for refunds.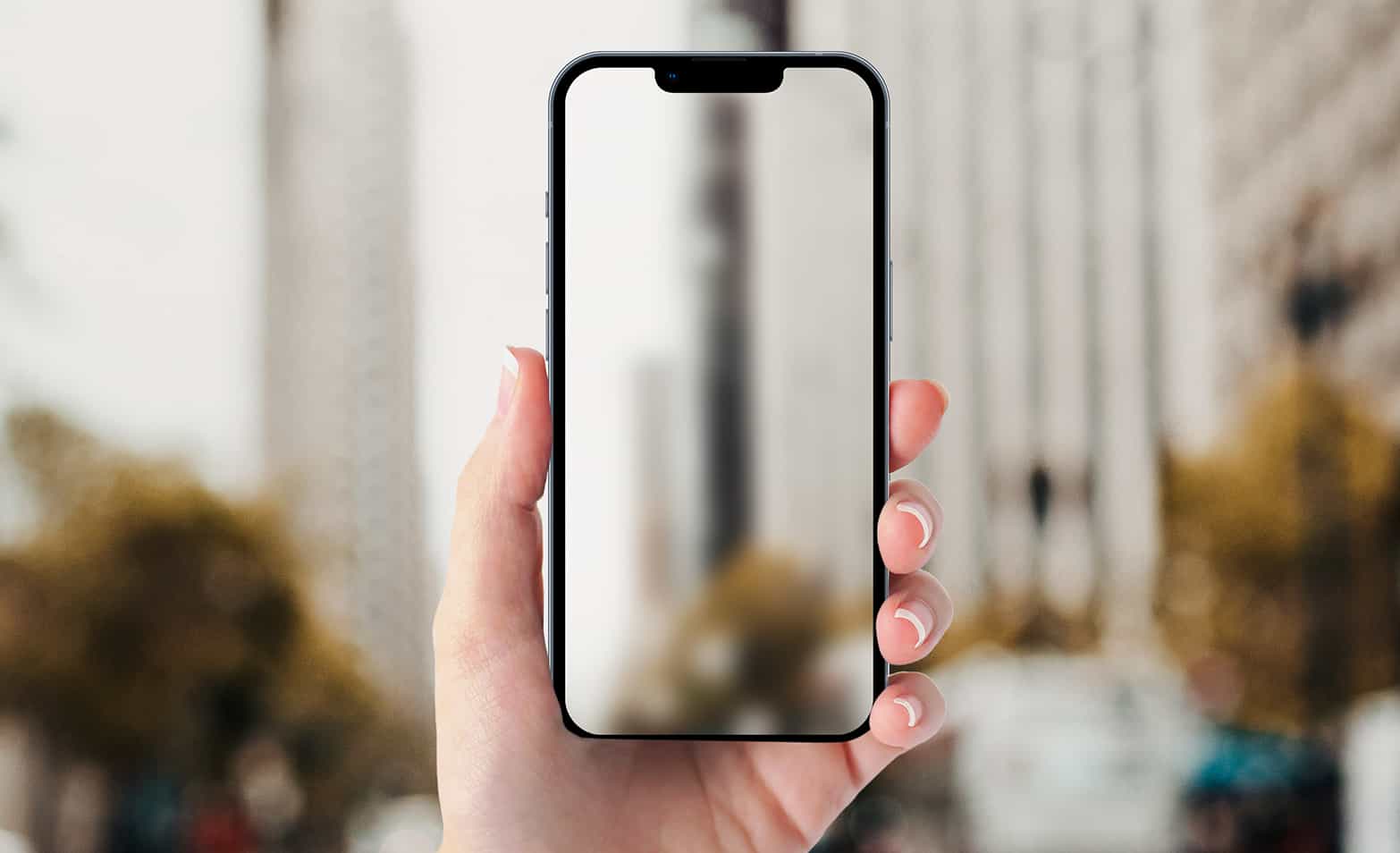 If you are in the same boat and deciding to make the same decision, we might have a solution to your problem. Let us suggest you some ways that instantly improve the photo quality on iPhone 13 and 13 Pro Max.
iPhone 13 Pro Macro Mode Fix
iPhone 13 Pro and Pro Max come with a macro mode feature. In photography, macro mode is a close-up view of small things in a photo, like plants, flowers or insects. To take such a photo, your phone will shift from the wide lens to ultra-wide lens. It brings any subject closer and changes the focus of the image. If the camera finds something within 5.5" of the lens, macro mode will be automatically activated.
Automatic shift happens when something is close to the camera lens or in low light. This also happens sometimes when there is nothing close to the lens. It can be a frustrating process, and even make you miss important moments because you need ample time to refocus the camera. Two things that can help you are: disabling the auto lens correction and macro mode.
Turning off macro mode:
Some iPhone 13 Pro and Pro Max users reported that the camera starts zooming in too much suddenly. This issue might happen due to the new auto macro feature and is not a camera malfunction. This is how you can turn it off:
Open Settings
Open Camera
Go to Auto Macro and turn the toggle off
When Auto Macro is turned off, you will have to tap on 0.5 to ensure that the ultra-wide lens captures a photo to use macro mode in a natural way.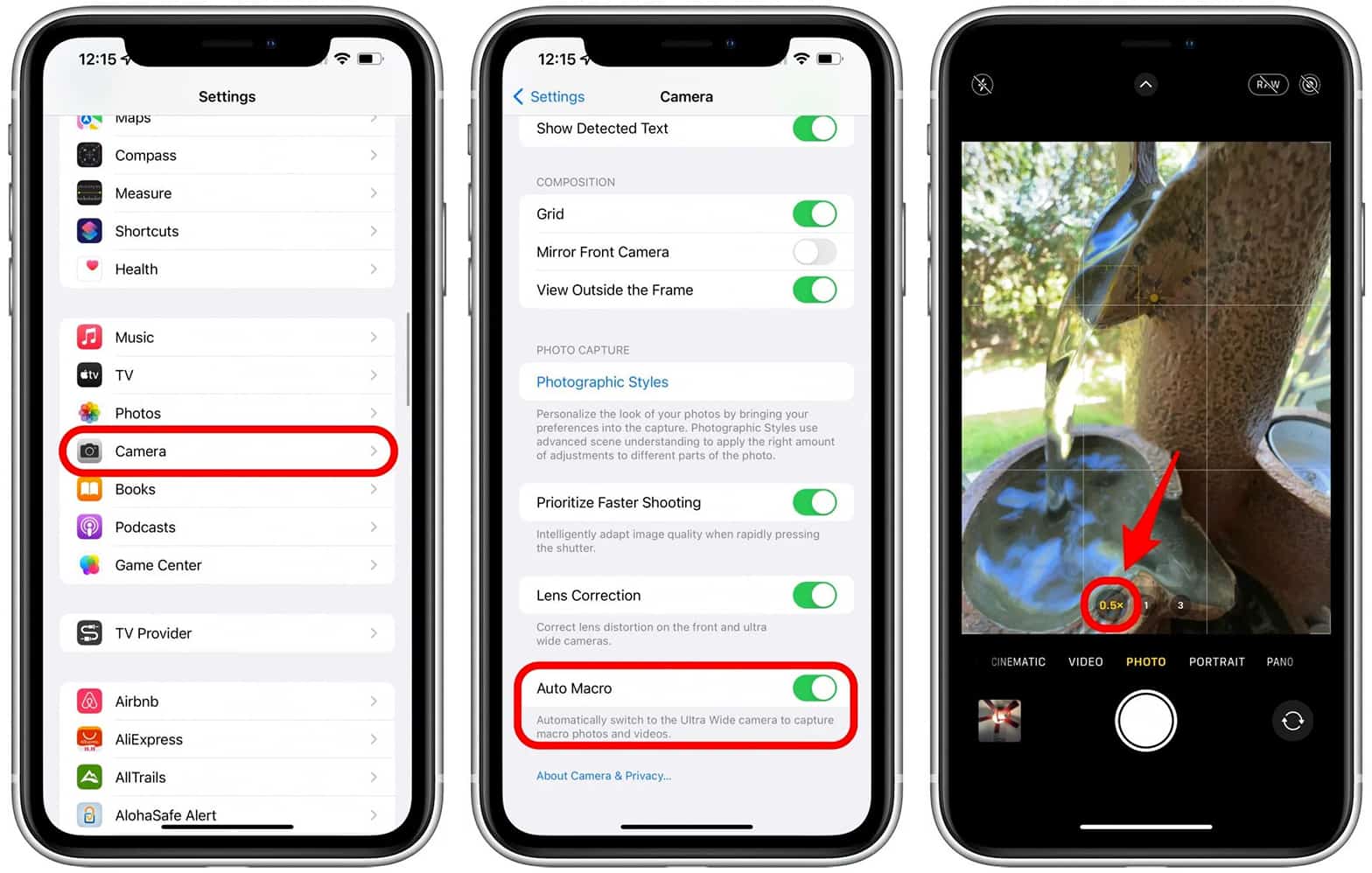 Switching off lens correction
Lens correction is another feature in the new phone which can improve your photos but also cause problems. Here is how you can turn it off:
Open Camera
Toggle Lens Correction off
When Lens Correction is off, you can tap on the subject when taking any photo and video before you take photos or record any video. This feature should help you use the correct lens and get better results in photos.
About Apple Camera Lenses
The troubleshooting tips provided above can fix the problems but understanding how your phone works will be very useful in the long-term. The iPhone 13 and 13 mini both have a dual-lens setting which is the norm since iPhone 7 released in 2016. When one lens is wide, the other is ultra-wide. The phones can go up to 5x digital zoom.
iPhone 13 and 13 Pro Max contain three lenses. Two lenses are regular wide and ultra-wide, and the third is telephoto lens. These phones can go up 3x optical and 15x digital zoom. If you are thinking what is a telephoto camera lens, let us explain it for you. A telephoto lens has higher focal length which helps you zoom in without ruining the quality of a photo.
3x zoom means that a long focal length is 3 times shorter. So 3x zoom implies that the lens can zoom an image 10 times between the telephoto length and the normal focal length.
Difference between optical zoom and digital zoom is also important to note. Digital zoom runs on magnification technology to zoom the area of an image by cutting megapixels, and it lowers the quality of the image. It means that zoom on iPhone 13 and mini is equal to cropping a photo to magnify a subject.
See also: How to Hard reset the new iPhone 13
Optical zoom works by functions by leveraging the physical lens change to modify the distance between the subject and the camera sensor, leading to a high-quality magnification. If you are using o.5x or 3x zoom on an iPhone 13 Pro or Pro Max, the image quality will not be compromised. Instead, the camera will become more powerful.
It can take some time to get used to a new phone and its features, including the cameras. It is frustrating to learn iPhone 13's new camera features, but it is worth the effort!