In this post, we'll highlight the steps you can take to block or unblock someone via iMessage on an iPad, iPhone or Mac. Before iOS 7 came on the horizon, unblocking a person's phone number was an ability that the Apple operating system didn't grant iOS users. At that time, unwanted phone calls from telemarketing professionals had to be managed through the "do not call" national registries.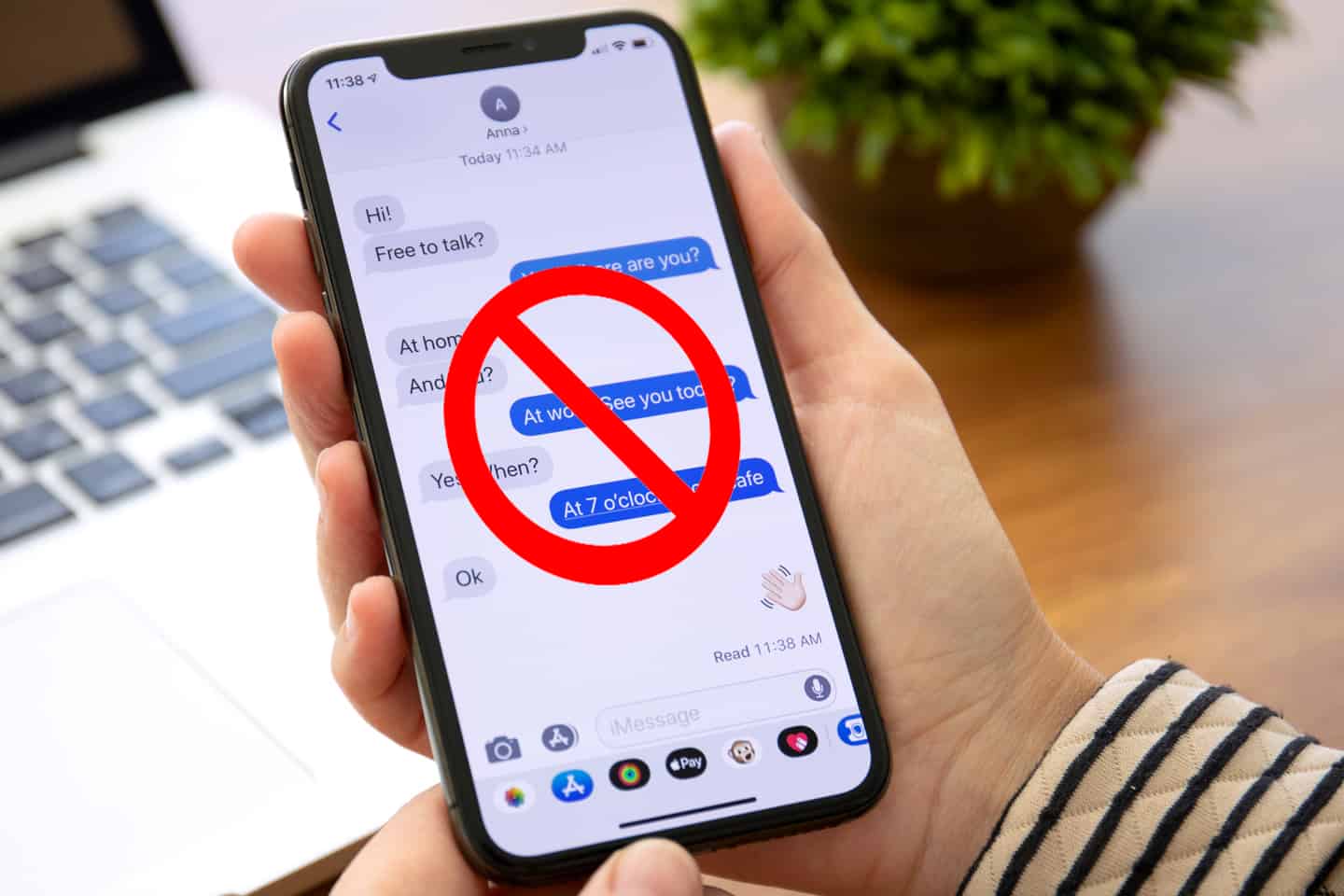 Blocking someone was an equal challenge, as this required you to get in touch with your network carrier. Today, that's no longer required. If you don't have an understanding of iMessage, this instant messaging solution is integrated within your Apple device, and it allows people to send images, text, share videos, and identify other users of iMessage. It's right now one of the most popular IM services out there. Creating an account is easy, with the user just needing to enter their phone number or email to leverage its features.
But even with all that convenience, there are instances where you'd like to block a contact from reaching you. Fortunately, iMessage makes it easy to do, and I'll explain how.
iMessage comes with an option to block callers from the service if they are annoying or spamming you. If you end up blocking a contact by mistake, you can also take steps to unblock their number. Continue reading tto learn how to block and unblock contacts on iMessage.
More About iMessage
You may have seen that iMessage is not the same as other IM services. It's because it relies on Apple ID to sync all of your iOS gadgets with this one particular service. So if a person using an Apple ID uses iMessage to send you an SMS, it will show up on all the synced devices.
On the other hand, someone sends you an SMS from a handset other than iPhone, it will show up as a conventional SMS rather than an iMessage.
Making Use of OS X Messages App to Block a Contact from iMessage
If you wish to prevent someone from sending you an iMessage, here are the steps you need to take:
Launch iMessage
Go to the menu bar and click "Messages" > "Preferences"
Tap the "Accounts" and then the option that says "Blocked."
Click the "plus" sign and select the contact that you wish to block. Once you've chosen the person, you'll immediately witness that they've been added to the blocked senders' list, and they can't contact you through iMessage any longer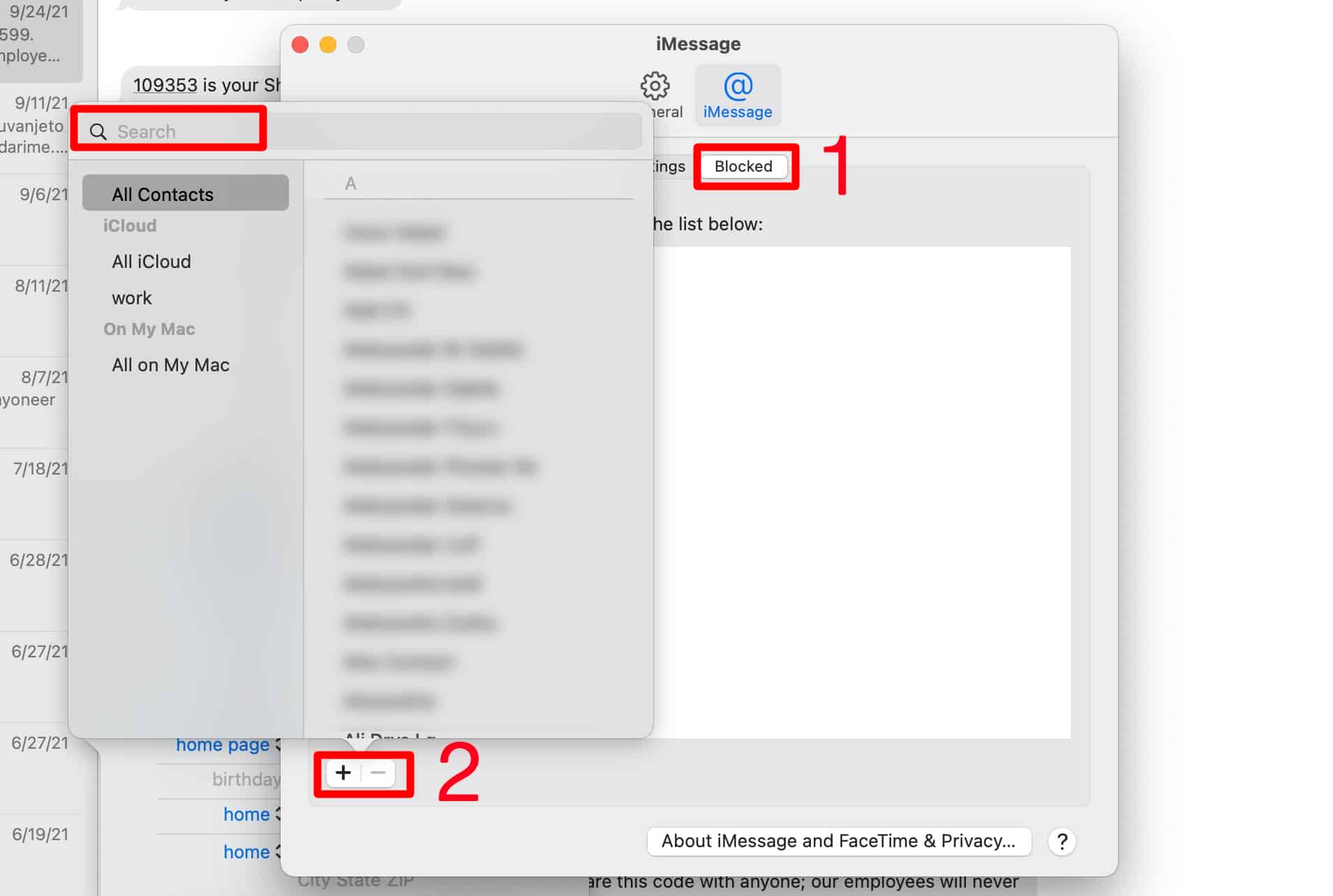 The contact you blocked won't be informed that their ability to send you messages through the iMessage feature has been revoked.
Unblocking a person from iMessage: MAC OS Messages App Tips
It's also quite simple to unblock someone from iMessage. All you need to do is:
Launch "iMessage."
Click "Messages" > "Preferences."
Open the "Accounts" tab. Now choose the blocked option to see the list of blocked people. By choosing the dash "-" sign you'll be able to take them out of the list.
You should now be able to get messages again from your contacts on iMessage, and they won't get any notification saying that you've again granted them the permission to send you messages.
Using iPad/iPhone to Block Someone from iMessages
You'll discover that there are a few ways to achieve blocking contacts or numbers from iMessage using your iDevice. Here are the steps:
Block using Phone app
Open your recent tab and tap alongside the phone number or contact name you wish to block. From the popup menu that shows up, go to the bottom and search "block this caller." Now tap on it and you'll be done.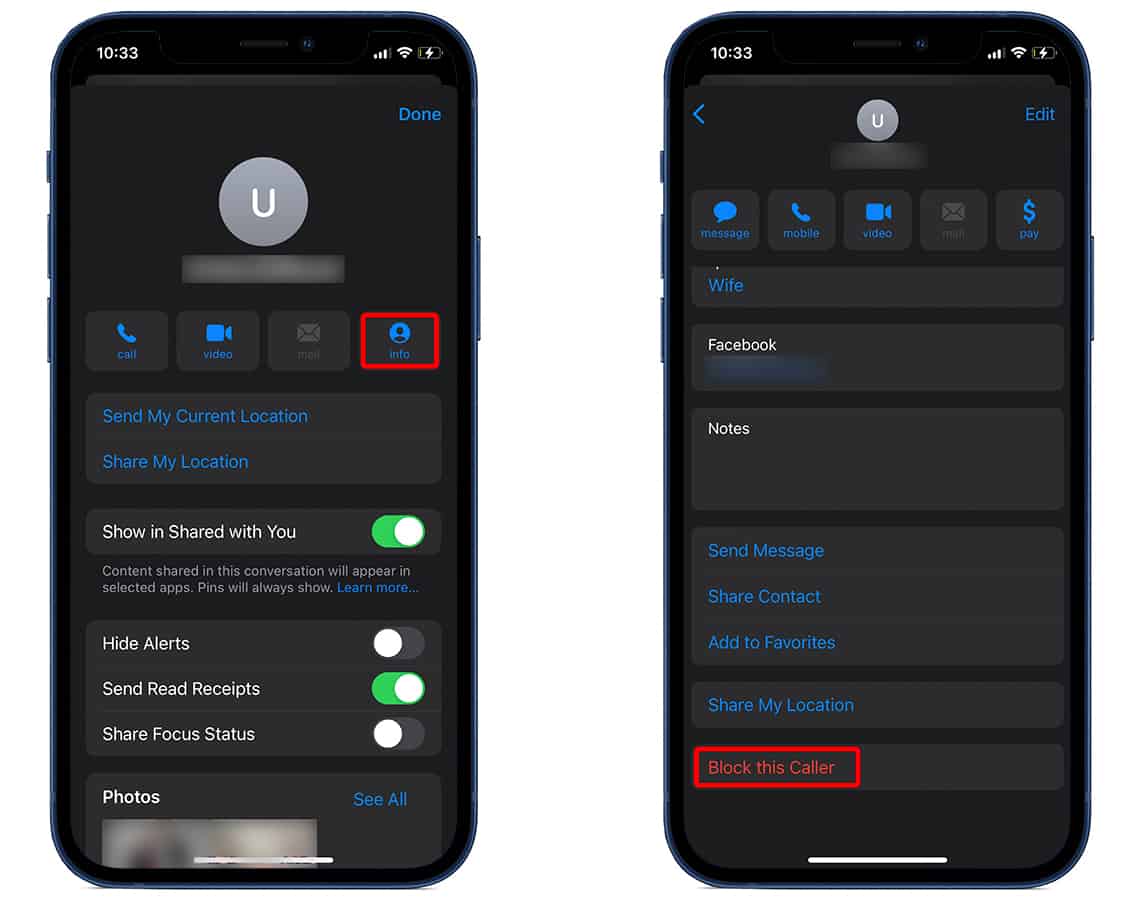 Block using Facetime
In Facetime, search for the contact number or name you wish you block and tap near it. From the popup that shows up, select the option for "block this caller."
Block using Messages
Open the ongoing conversion with the person you wish to block, then tap on the contact name or phone number at the very top and choose the (i) icon and then tap the same name or number again. Go to the screen's bottom and choose the option to block the contact or number.
Using iPad/iPhone to Unblock Contacts from iMesssage
On you iDevice, go to your Settings menu and choose "Messages" > "Blocked." Now tap on the contact you want to grant permission to message you again, slide leftwards and tap to unblock that person.
What happens after someone gets blocked?
Sent or received messages won't be coming to you or going from you if the contact is blocked. However, they'll still be able to get voicemail, without you getting any confirmation alerts.
Can you block a number and remove a contact yourself?
At this time of writing, there's no way to do this. You'll actually need to call the carrier for doing this. Some carriers provide an option to login through a number and blacklist a number, but going down that route also takes a while. So your best bet is to follow the steps above.